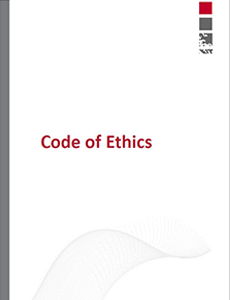 On 8 March 2013 the company's new Code of Ethics went into effect, applicable to all Isdefe directors and employees, as well as to the administrators exercising the functions assigned to them as members of the Board of Directors.
The Code of Ethics provides a model for the behaviour of the professionals who make up Isdefe as they carry out their work, a model that is based on the principles of integrity, professionalism and respect.
By publishing this Code, Isdefe is affirming its working commitment to transparent management and social responsibility.