ISDEFE presented the first results of TBT telescopes at the conference "SPIE Astronomical telescopes + Instrumentation" in Edinburgh, UK. The project involves the design, construction and start-up of two completely automated optical telescopes intended to track and search for space debris and asteroids.
The Test-Bed Telescopes project is being conducted for the European Space Agency (ESA). It is part of the ESA's General Support Technology Programme (GSTP), and is co-financed by the Spanish, German and Czech delegations. The project was presented last April in the Military Space Situational Awareness Meeting in London.
The first telescope was installed in mid-2015 and has passed the commissioning phase. The results presented in the conference summarise the tests to evaluate the system capabilities for asteroid and satellite detection. Moreover the accuracy of the positional values meets the contractual requirements and pleasingly exceeds the values expected for an observatory that is close to urban areas.
Apart from ISDEFE with TBT telescopes, in this conference the attendees could also find other similar projects, like the telescope MCAT of American NASA or the TAROT of French CNES.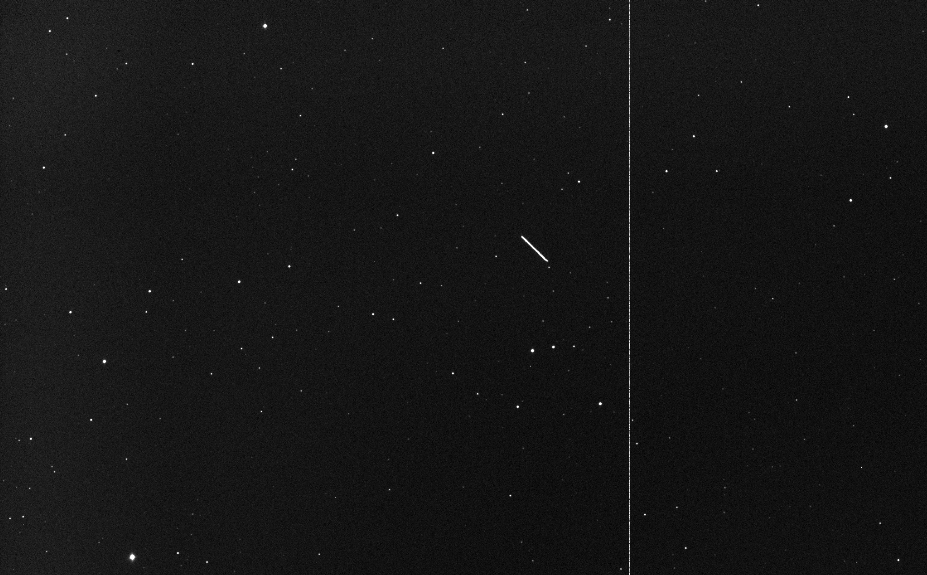 Exomars – Success story
Apart from the routine activities, on March 14th the telescope observed the ESA's mission Exomars during the launch towards Mars on a Proton M rocket. Cebreros TBT telescope was well located to observe Exomars after the last boost.
The spacecraft was first imaged at 20:10 UTC, located less than 5000 km above Earth's surface, already with escape velocity. The last image was at 20:16 UTC with the object below 15 degrees of elevation and still moving over 40 arcseconds per second.